Where Will Your Senior Loved One Thrive?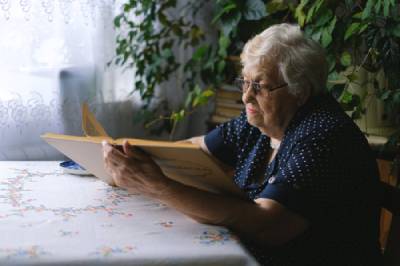 As your mom, dad, or grandparents begin to show the effects of age, a decision must be made regarding where they will live. Will they remain at home, purchase a modified home, relocate to an assisted living facility, or move in with you? This question should be answered carefully and after much consideration. Read on for tips to help you weigh your senior loved one's options.
Home care options for independence
Many seniors want to stay at home, and thankfully, there are tools and services at your disposal that can help them do that. First, evaluate their entire property to see if it can be modified to include elements of universal design. As explained by the Christopher & Dana Reeve Foundation, this could be something as simple as adding a shelf at the front door, where they can set their bags and packages. Other features that can help keep an older adult safely mobile include easy-open door locks, handrails on the porch and stairs, and wider doors.
If the home can't be retrofitted for their safety, check with your local realtor to find homes in their budget and to see what properties are available that can fit these needs. As you create your budget, keep in mind the average home in Manalapan Township sells for $243 per square foot, per Redfin. Chances are good that some modifications will need to be made to the new home, so refer to common upgrades and costs when planning, too.
While there are many benefits to home modifications, you should also consider having a person on site with your elderly family member. A home health aide can be brought in on a routine schedule to help with things like grooming and taking medicine. If that's part of your plans, Adult Care Advisors can help you connect with trustworthy and affordable in-home care providers. Other costs to consider are home modifications and the senior's personal expenses, which include housing, food, and transportation.
Assisted living for a better life
Sometimes, even the most suitable home is insufficient. When a senior still wishes to remain mostly independent but needs help with bathing, getting dressed, or other daily activities, an assisted living center can fill in the gaps and more. These types of accommodations are geared specifically for seniors who want to remain as self-sufficient as possible.
In an assisted living facility, your senior loved one will have a private space — often a studio or one-bedroom apartment home — and will have easy access to common areas, such as walking paths, beaches, or recreation rooms. Commonly needed services are often available onsite as well, such as transportation, medical assistance and even beauty services.
With you and your family, too
If your senior loved one chooses to live independently at home but is unable to afford a new mortgage, another option is to bring them into your home. This may be the most cost-effective solution but one that has far-reaching implications on both the senior and your family. In addition to accessible home modifications, you may need to tweak your living space so that you can cohabitate together in harmony. If you have young children that wake up early and run through the house, for example, you may need to soundproof your senior loved one's bottom-floor living quarters.
Your family's schedule and lifestyle will also be affected, and your loved one will be obligated to house rules. Out of all of the housing options, this one requires the most thought, as it potentially means that you or your spouse will need to provide care, and that may mean reducing your hours at work or losing an income entirely.
Making the decision where your senior loved one will live as health begins to decline has its challenges. Each scenario offers pros and cons. Talk to your loved one as soon as you notice signs of decline, so that there is no question about where they will reside when their needs overshadow their wants.
Adult Care Advisors is a free referral service for families looking into senior care and assisted living. For more information about how they can assist you or your loved one, call 732-299-5040 today!
Written By: Harry Cline, Owner
newcaregiver.org